UPDATE - August 26, 2020
There are over a dozen people working in Friendship Hall today. They are working on the walls, the ceiling, and even above the ceiling. The installation of the air conditioning is underway. Electricians are wrapping up their work, too.
A smooth layer of skim coat is being applied to the ceiling in preparation for the acoustic coating that will be applied next. You can also see that insulation has been installed on the walls.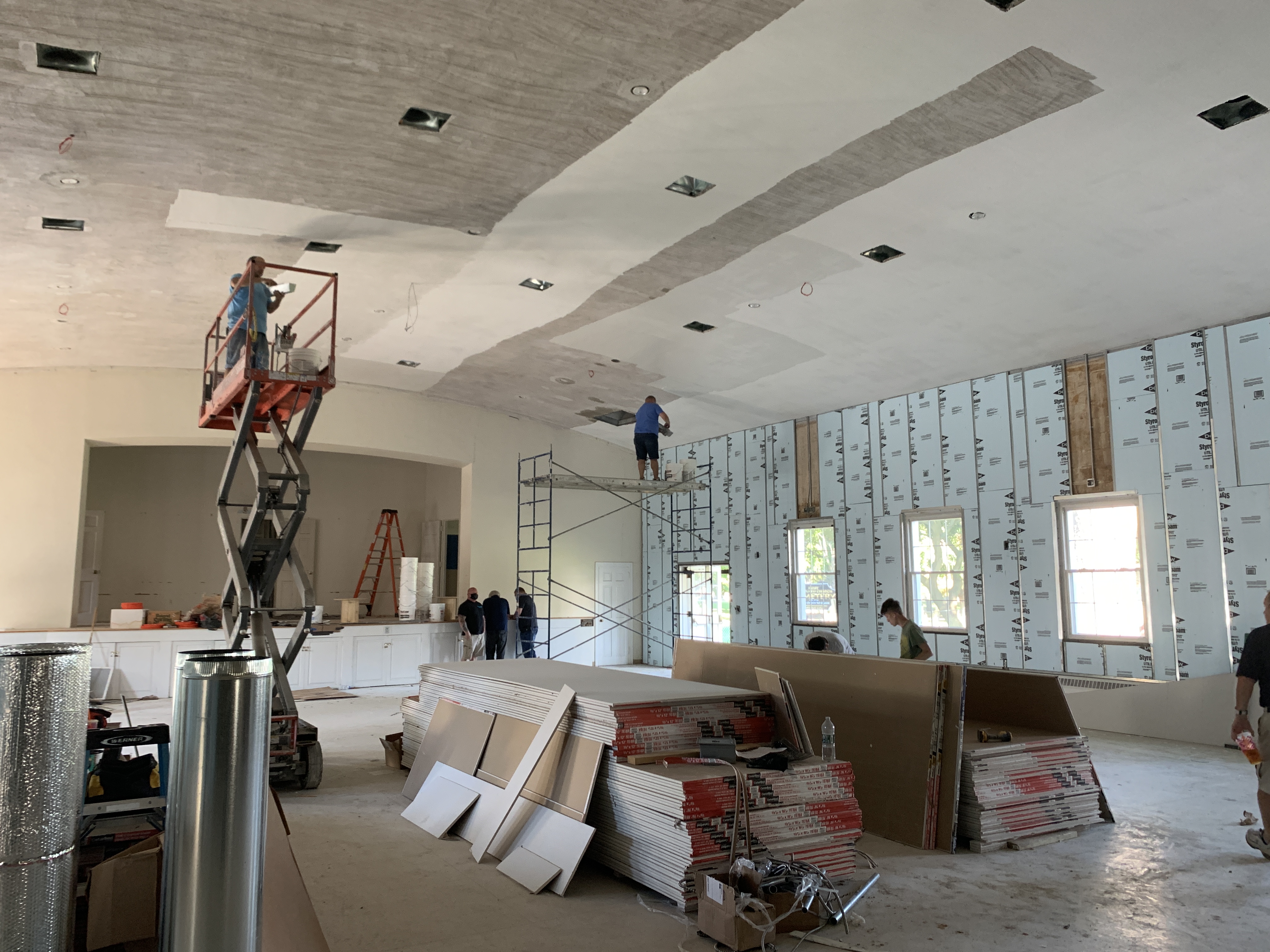 Drywall installation has begun as well. The new wall is first on the list. The electricians have done a lot of work prior to this drywall going up.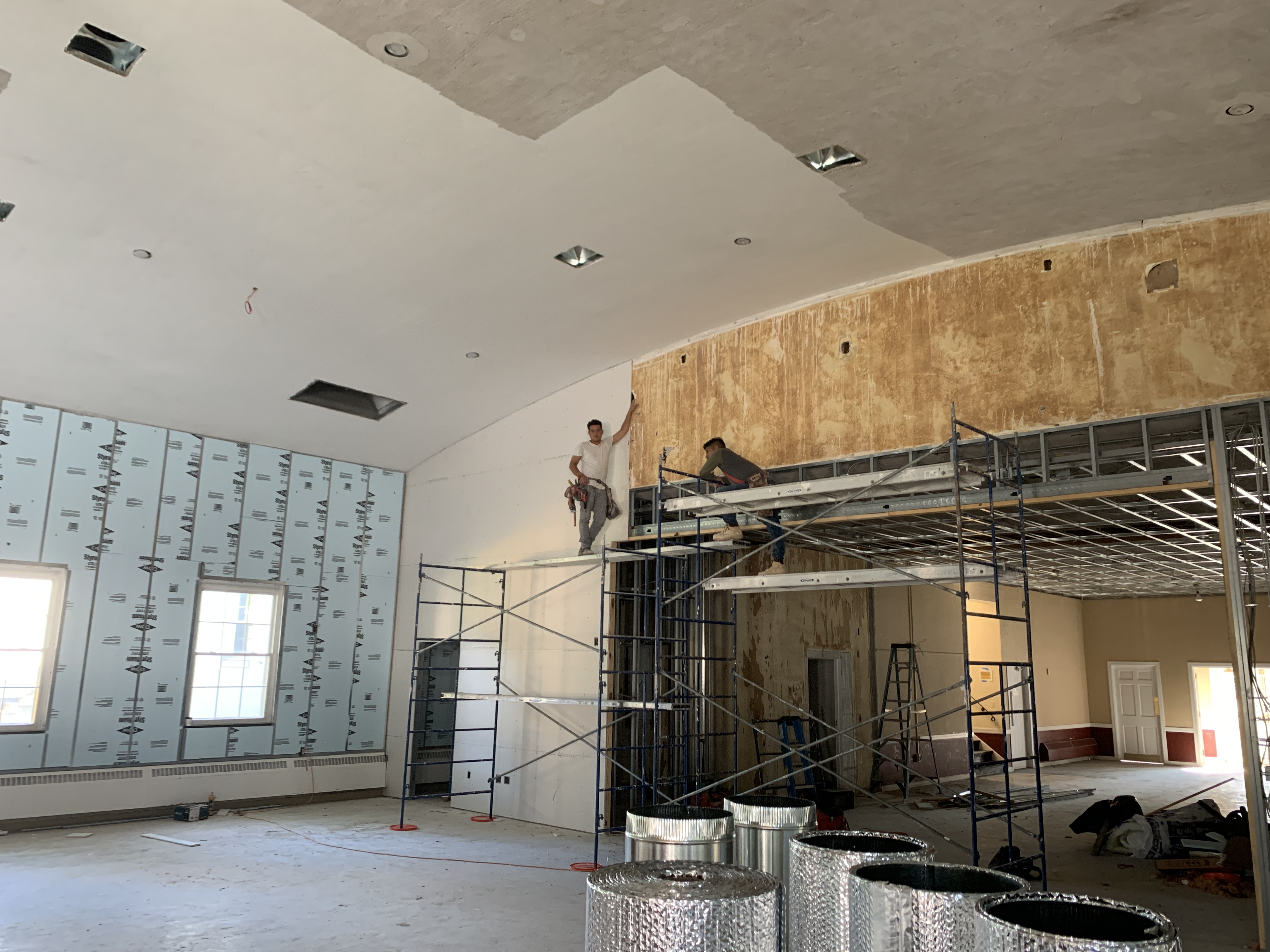 What are those holes in the ceiling? Very soon cool air will be flowing through those vents in the ceiling. The air conditioning installers are busy in the attic.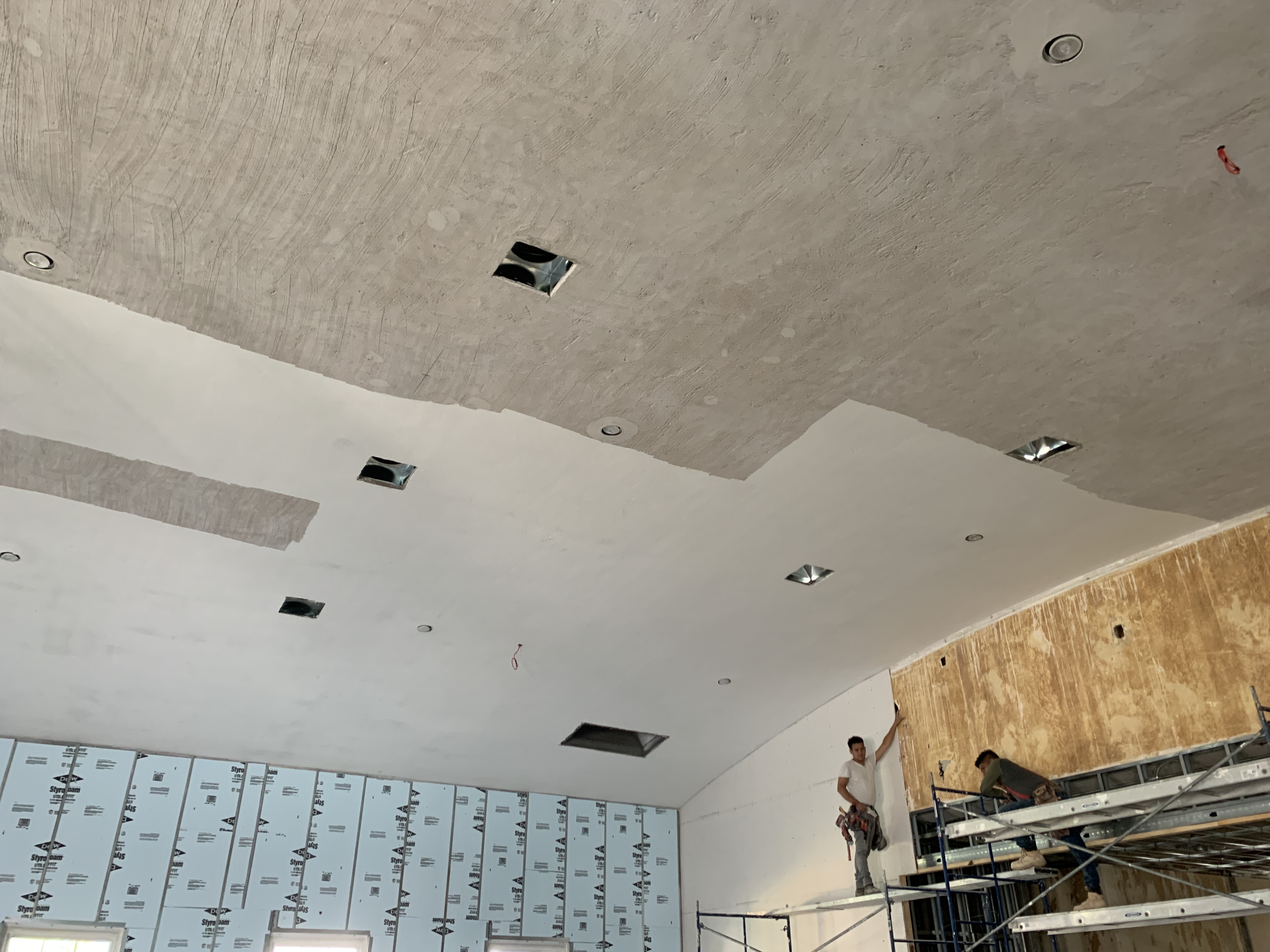 UPDATE - August 3, 2020
The prep work on Friendship Hall has been completed, and construction has begun. Updates will include air conditioning, improved acoustics, a new lobby and hospitality area, as well as flooring, wall covering, and sound system updates.
A new ceiling grid has been added to the expanded lobby area.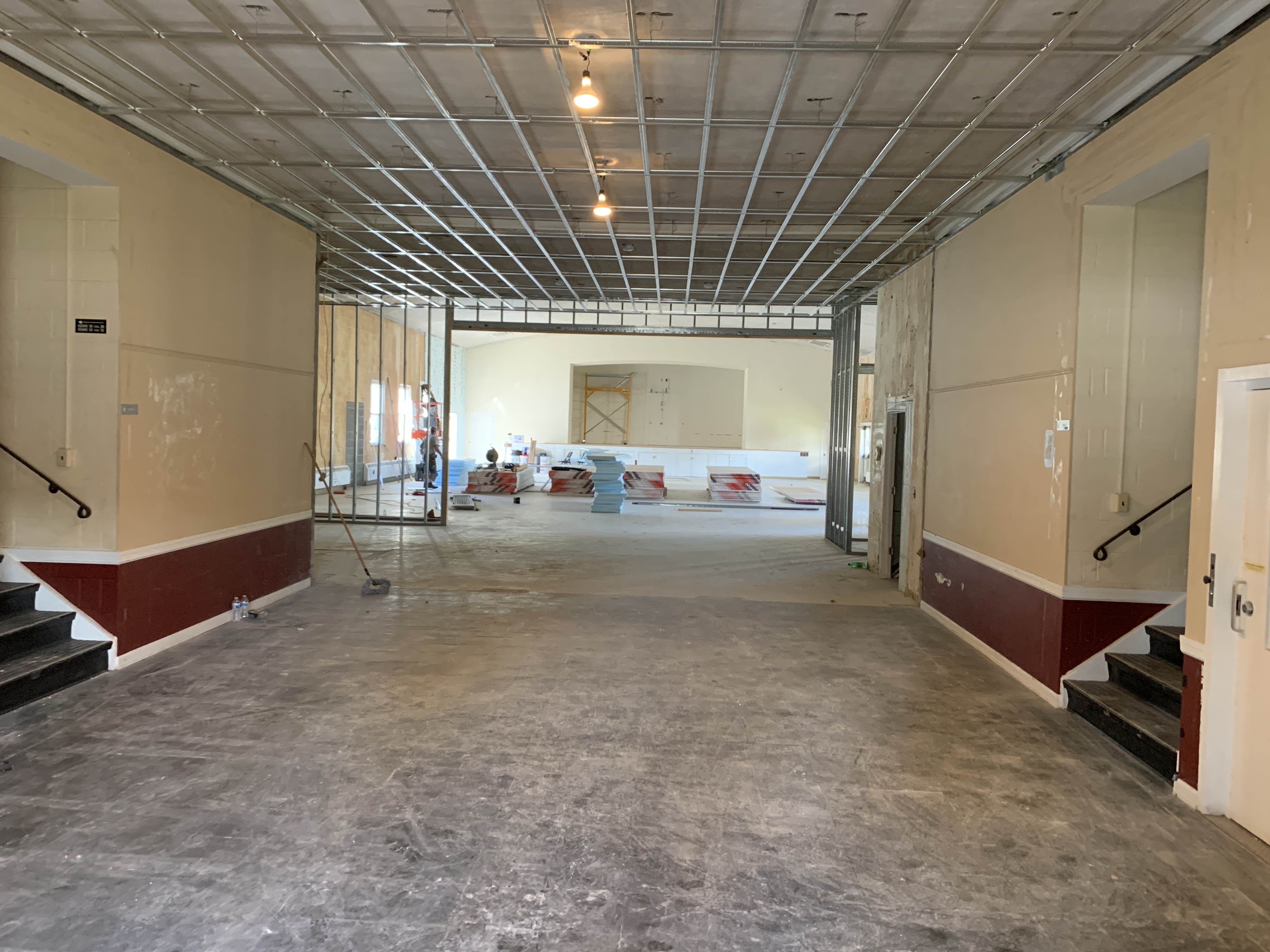 A new entry wall has been constructed and sound insulation is being installed on the walls. This new area will include a coffee service area.
Two new closets have been built for kitchen storage and sound equipment.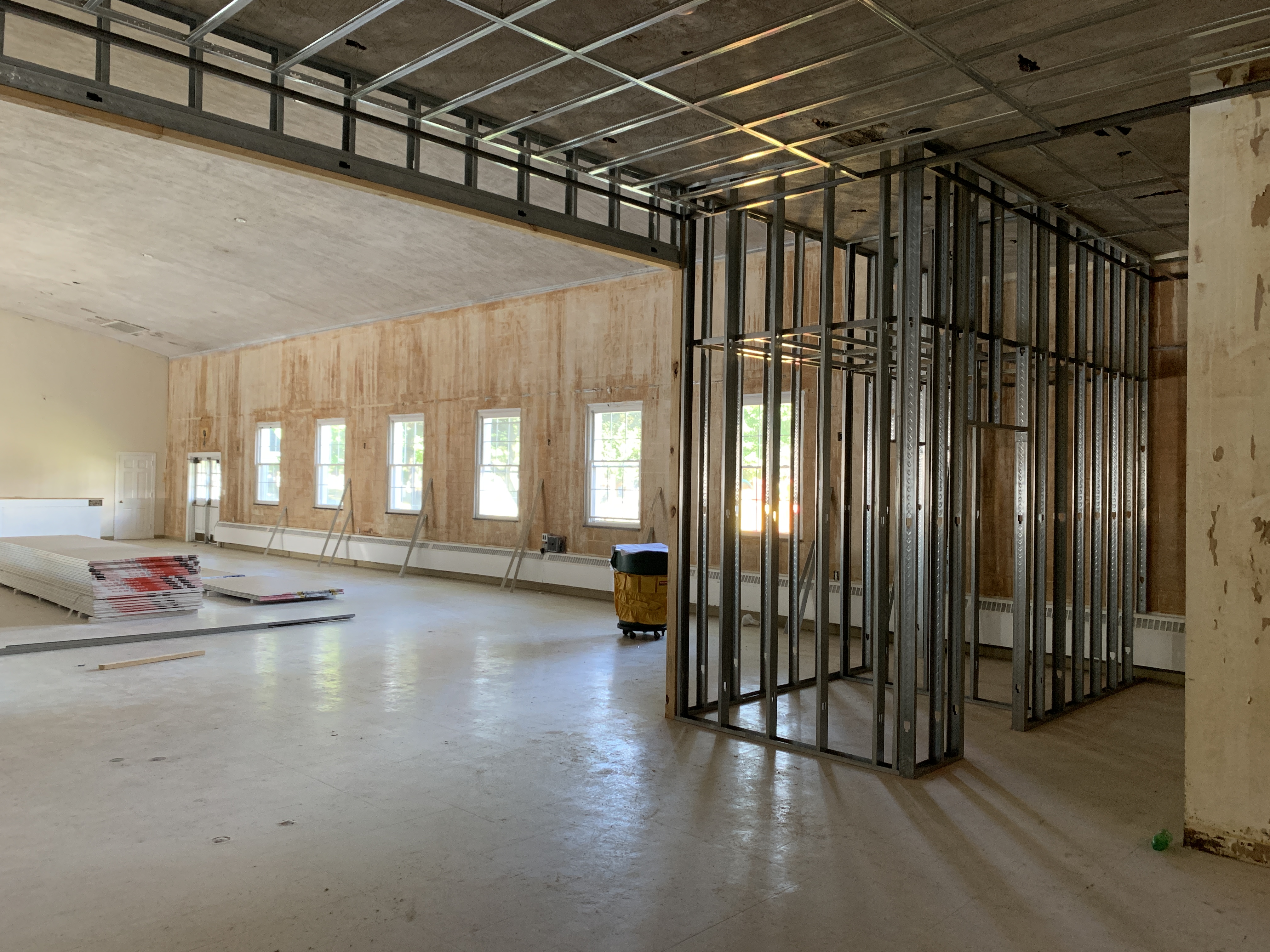 UPDATE - May 16, 2020
The COVID-19 restrictions certainly slowed our renovation process. As these restrictions are lifted we're excited to move forward. There are some changes and updates to celebrate.
The Food Pantry area is ready to open. The team has been preparing the client service area with shelving and shelf liners.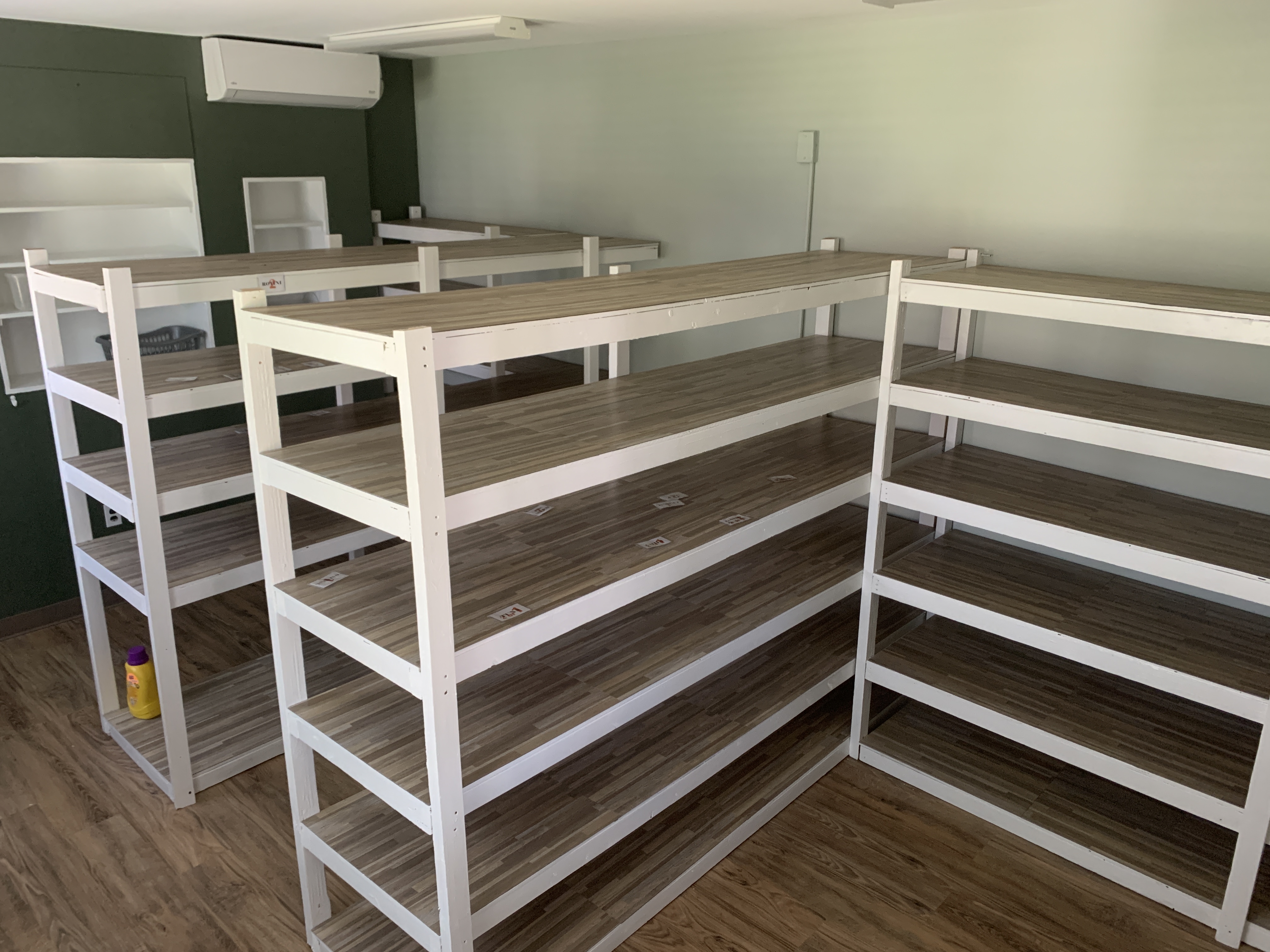 The new Food Pantry storage area is ready and stocked with needed items.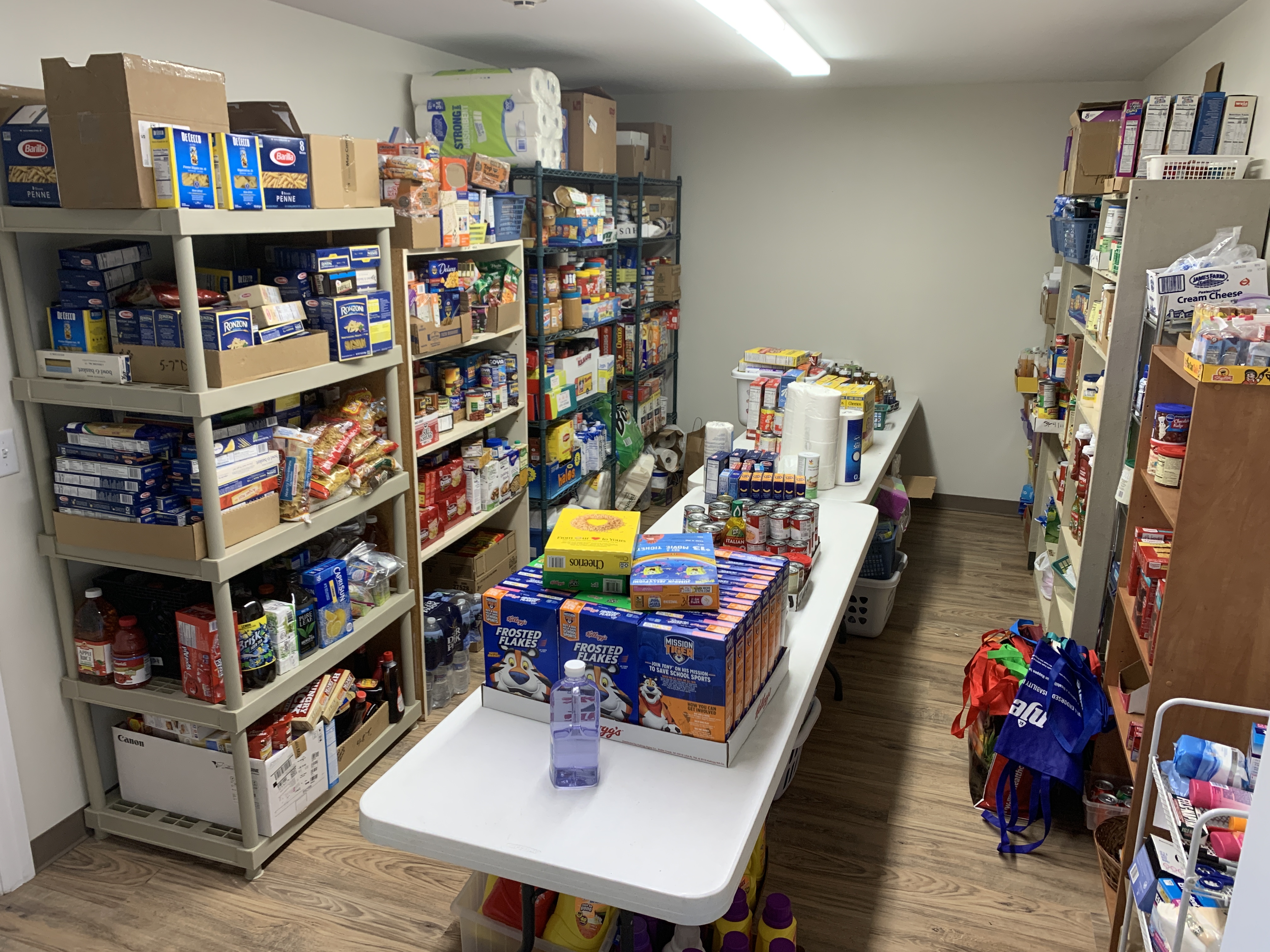 Even the newly renovated Keator Parlor is being used as a staging area for food and supplies.
The kitchen has seen a few updates too. The hood is finished. Sinks are installed and piped. The handwash sink is ready to go, too. Cabinets have also been finished.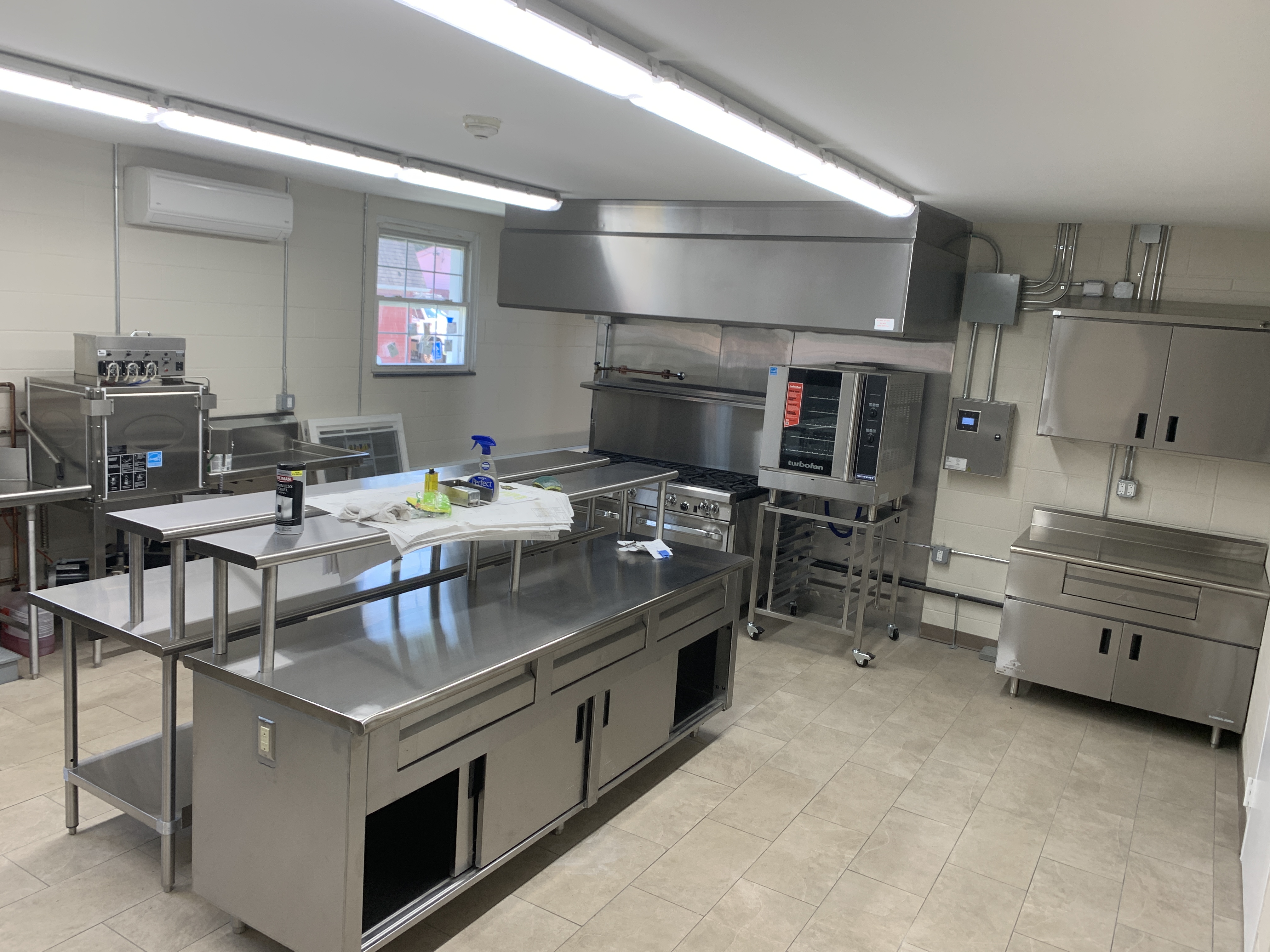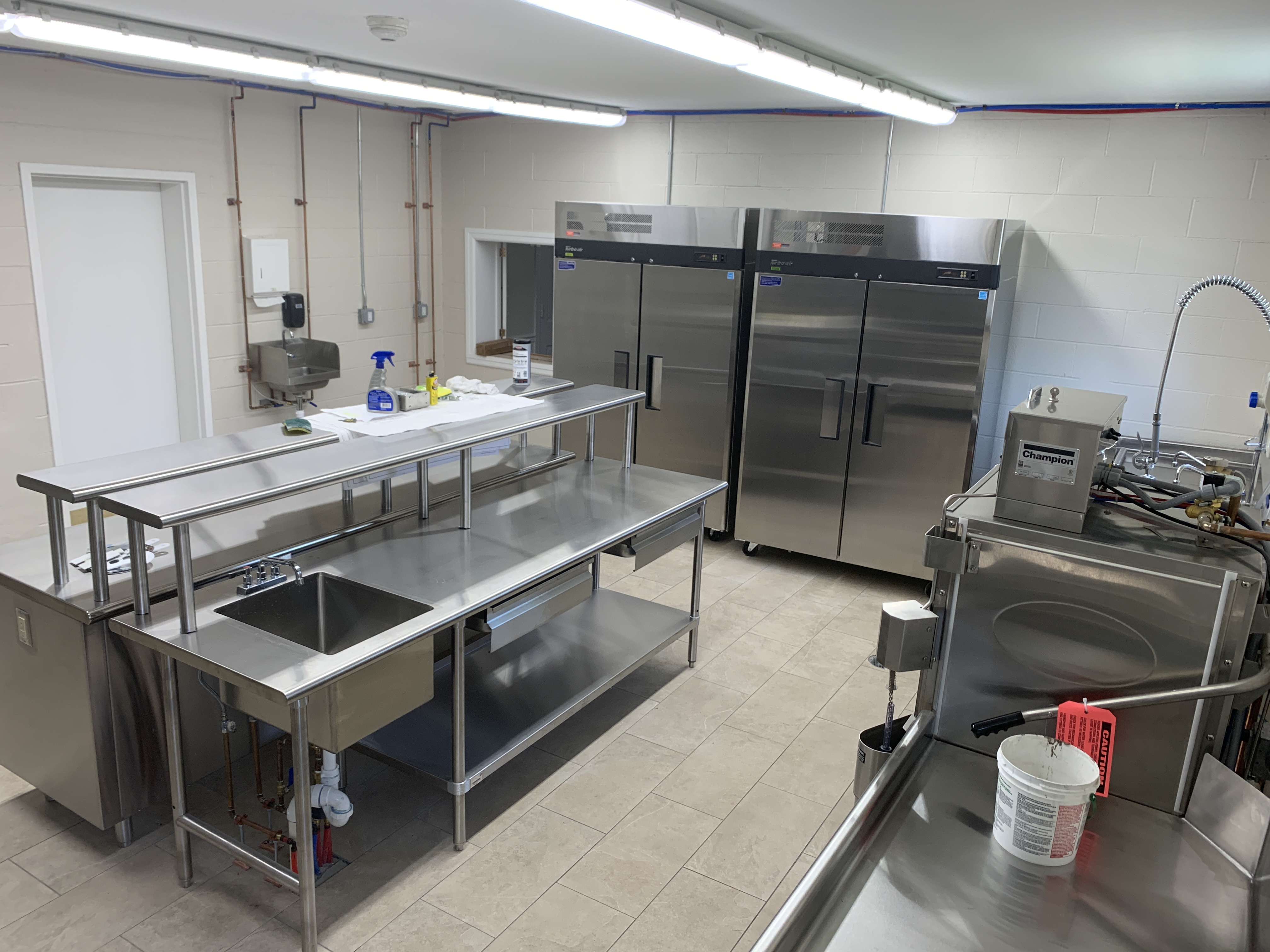 UPDATE - March 10, 2020
The kitchen is nearing completion. Wow! What an amazing transformation! This new kitchen will help our church be more welcoming to visitors and the community. It will create fellowship opportunities that will be a blessing to many.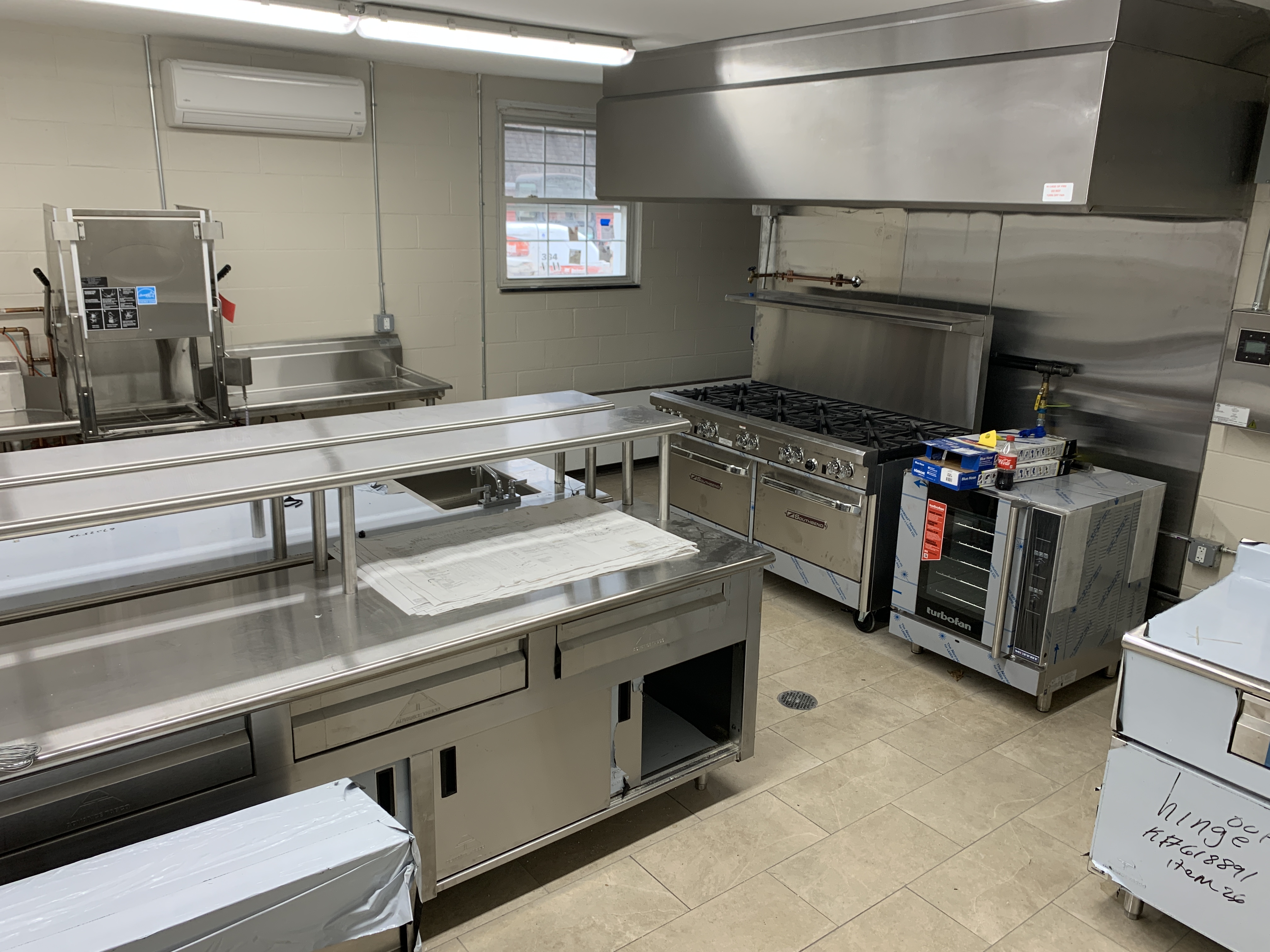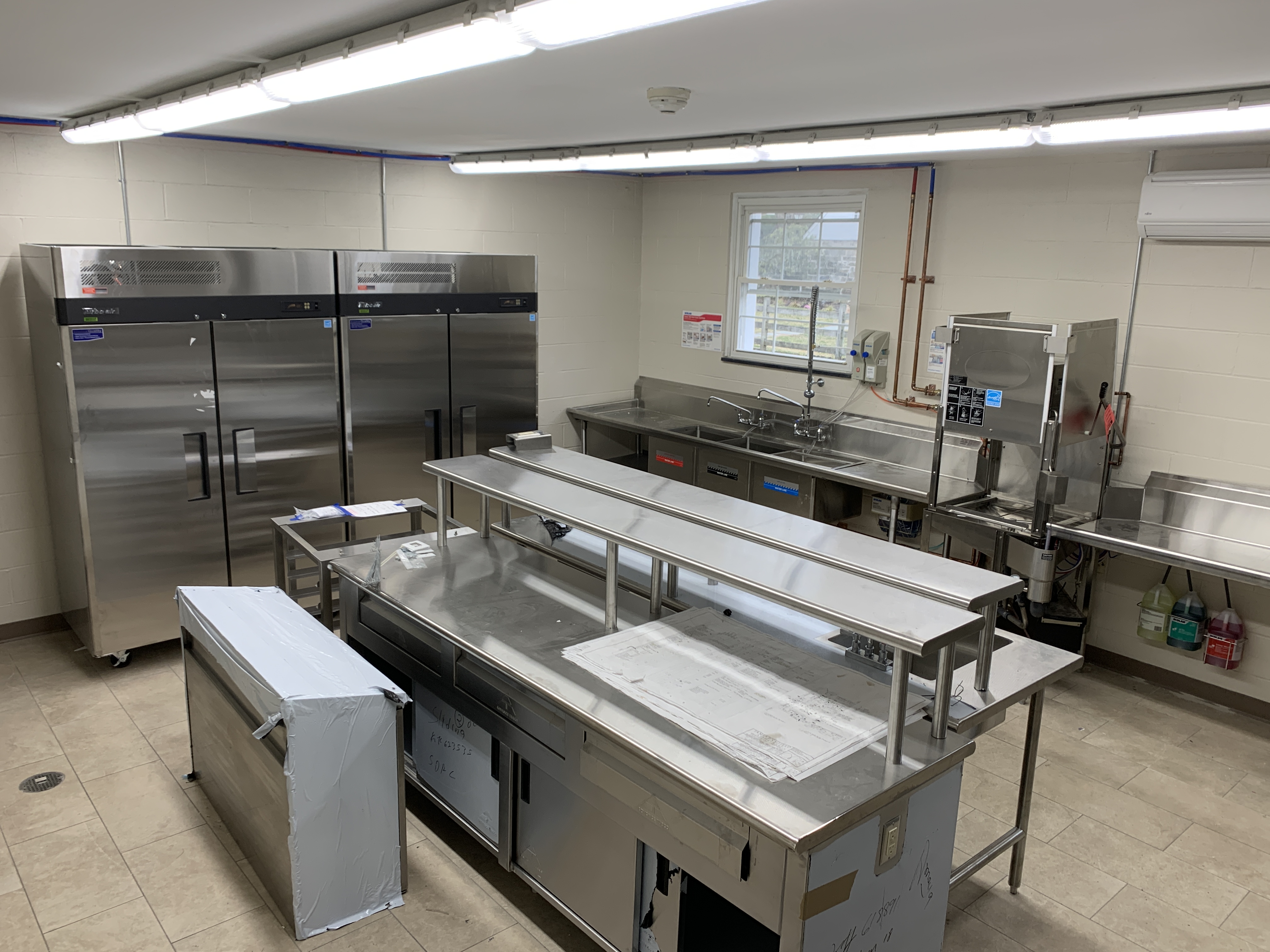 Keator Parlor seems like it is ready for furniture to be brought back in. It is very close to completion.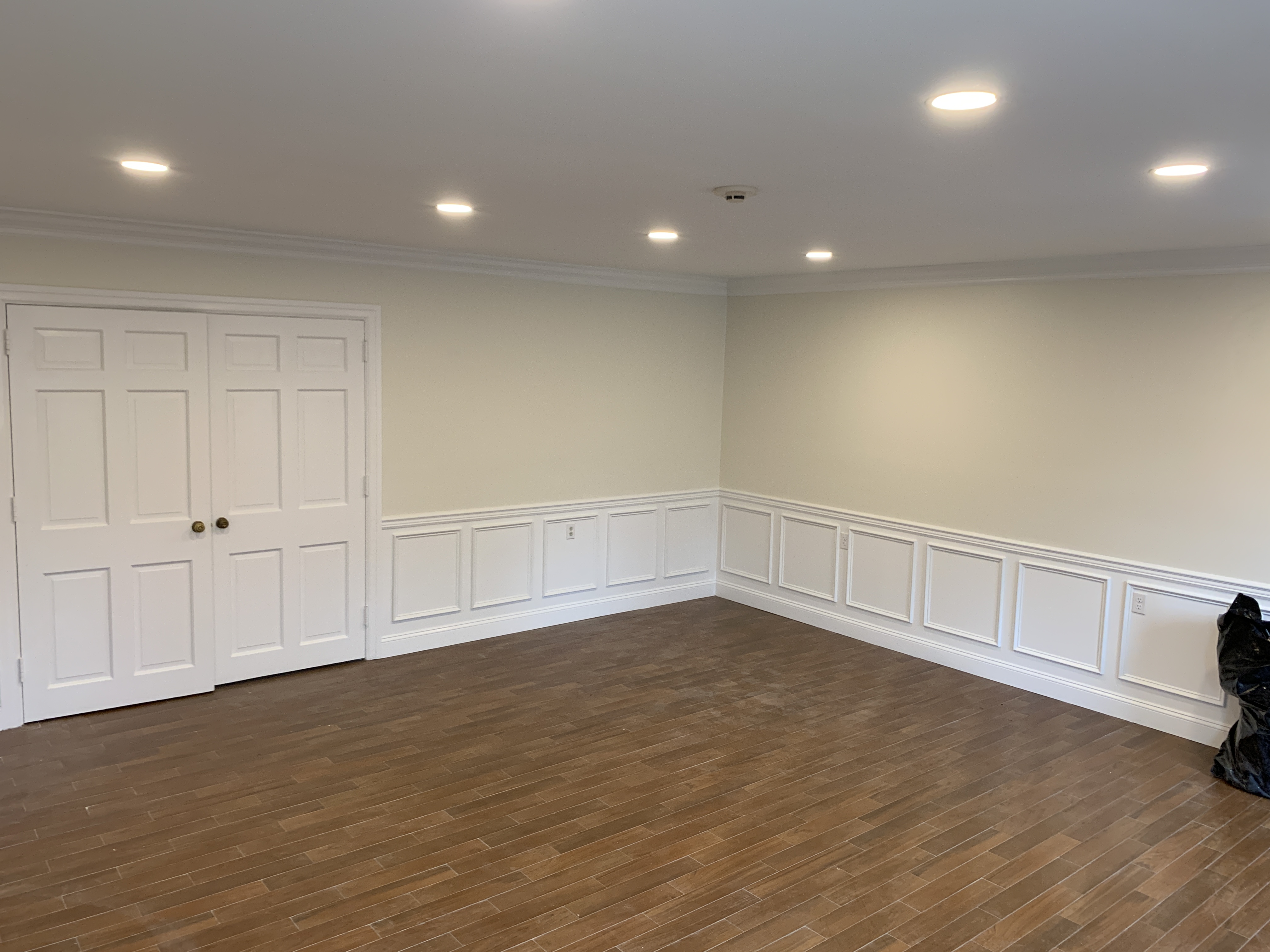 The new Food Pantry storage area is also nearly finished. It just needs a few final touches.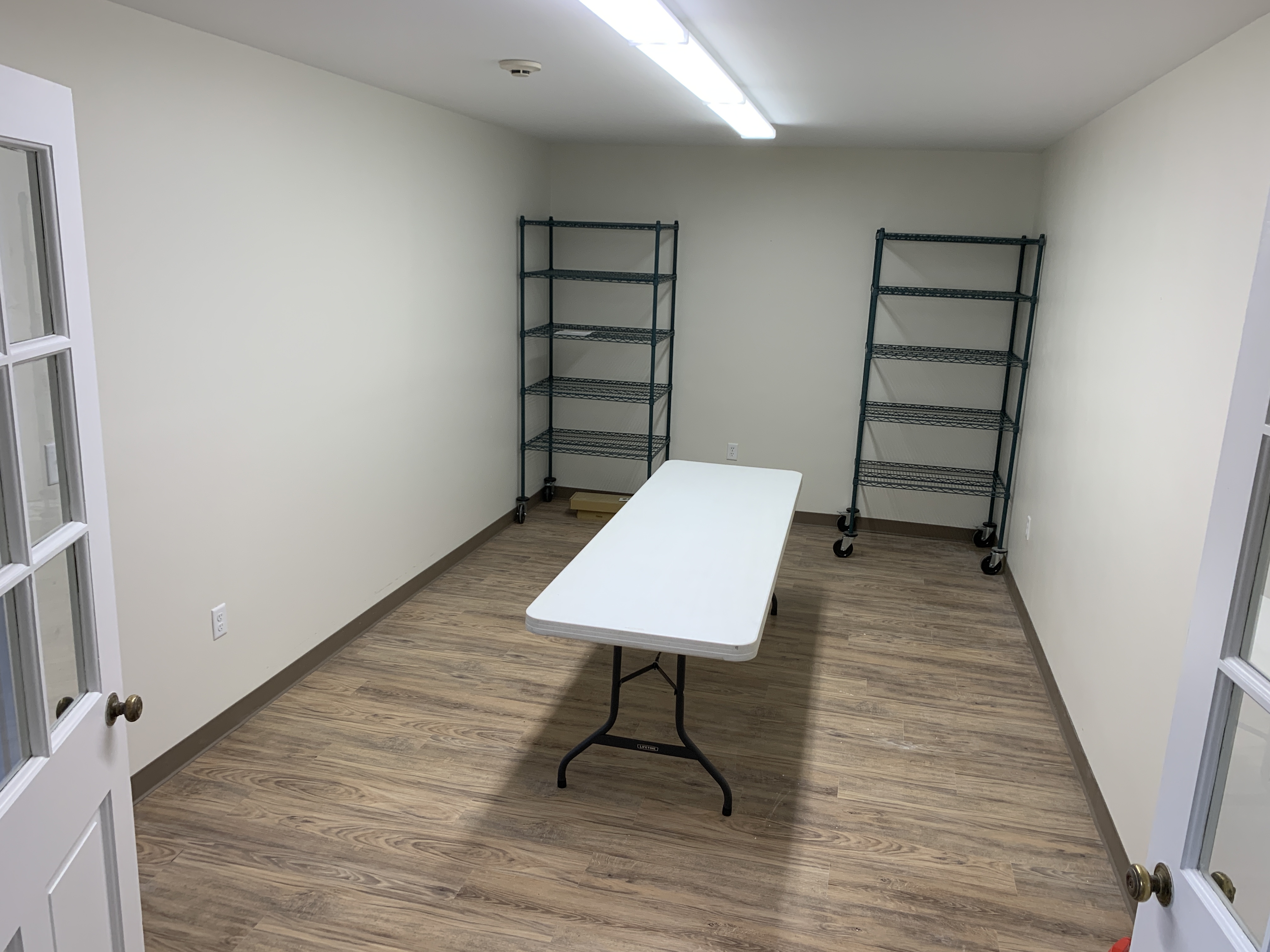 UPDATE - February 25, 2020
Painting and trim work continues in Keator Parlor and the Food Pantry. Windows are begin cleaned and blinds will soon be installed. The real action in the Kitchen.
Deliveries began rolling in on Tuesday, February 25th. They included appliances, shelving, cabinetry and more.
The vent hood is being installed in the Kitchen, and a new water heater has been installed for the dishwasher.
New appliances are ready for installation. They include a range, oven, warmers, dishwasher, refrigerator and freezer.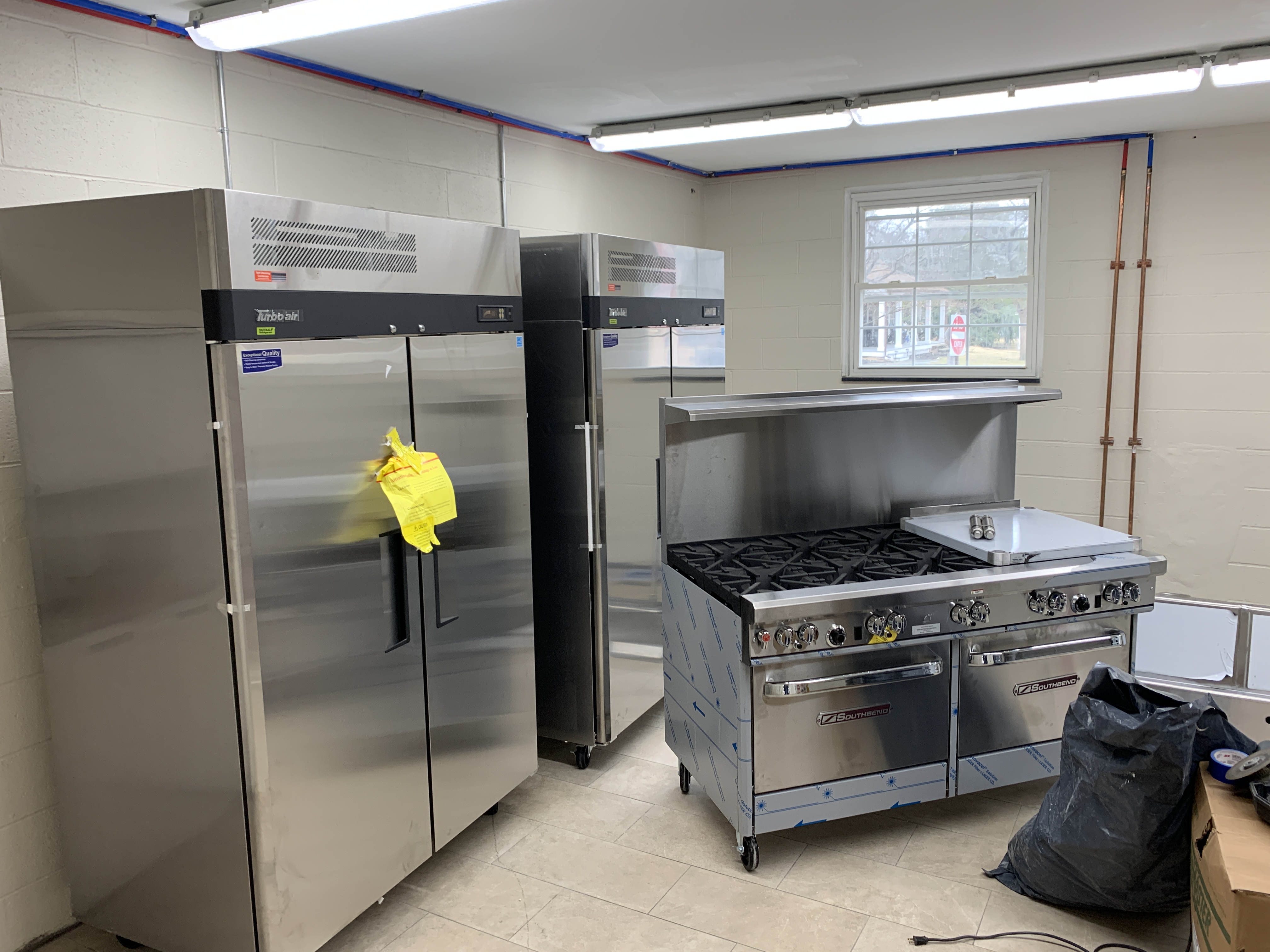 UPDATE - February 19, 2020
We're in the home stretch as trim, paint, lighting and flooring are installed. Pay special notice to the air conditioning and heat that have been added to each room that we're renovating.
The kitchen flooring is complete and special LED lighting has been installed. Paint swatches are on the wall. Painting will begin right away.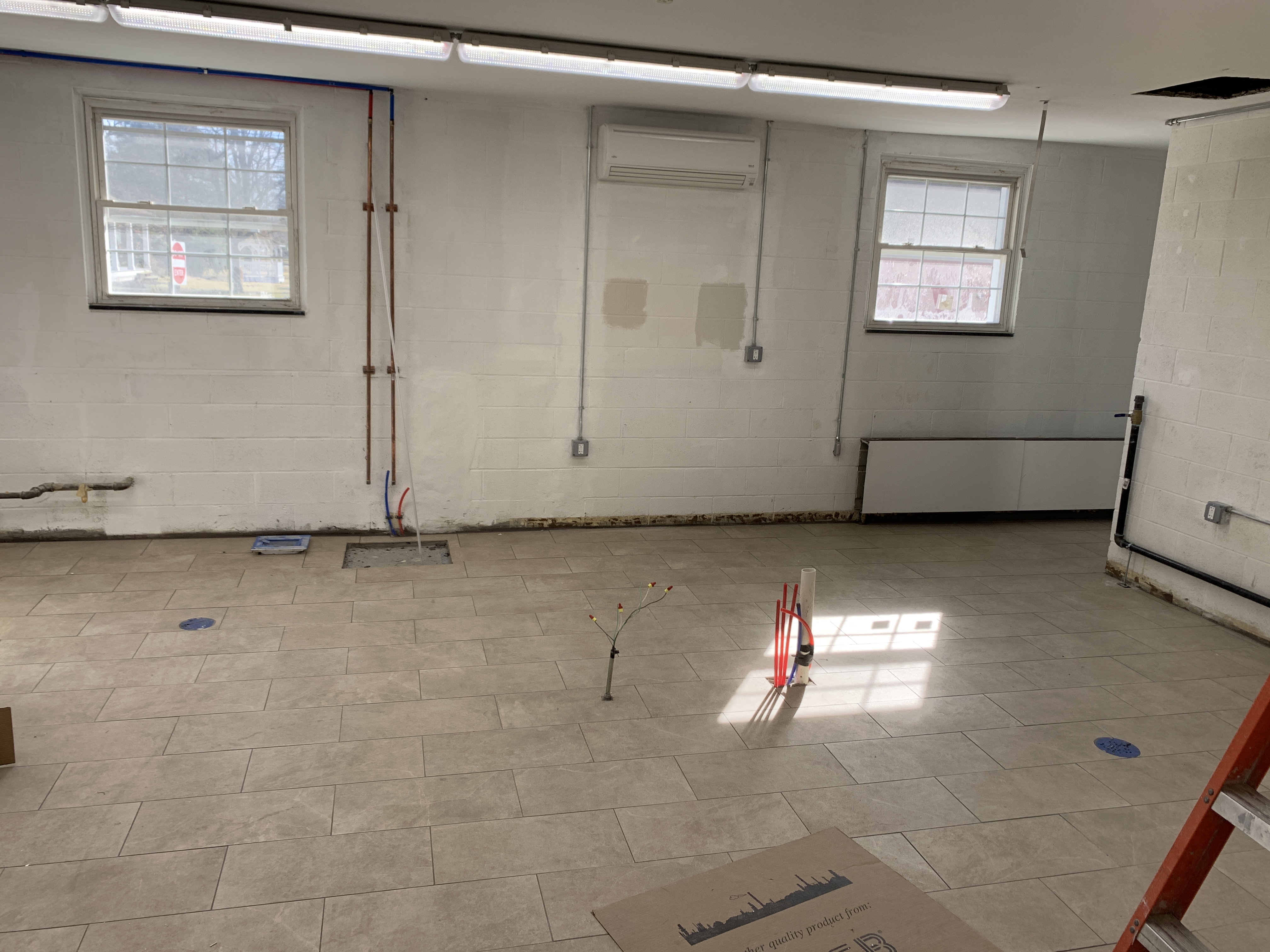 Flooring and lighting have been completed in the newly added Food Pantry storage room.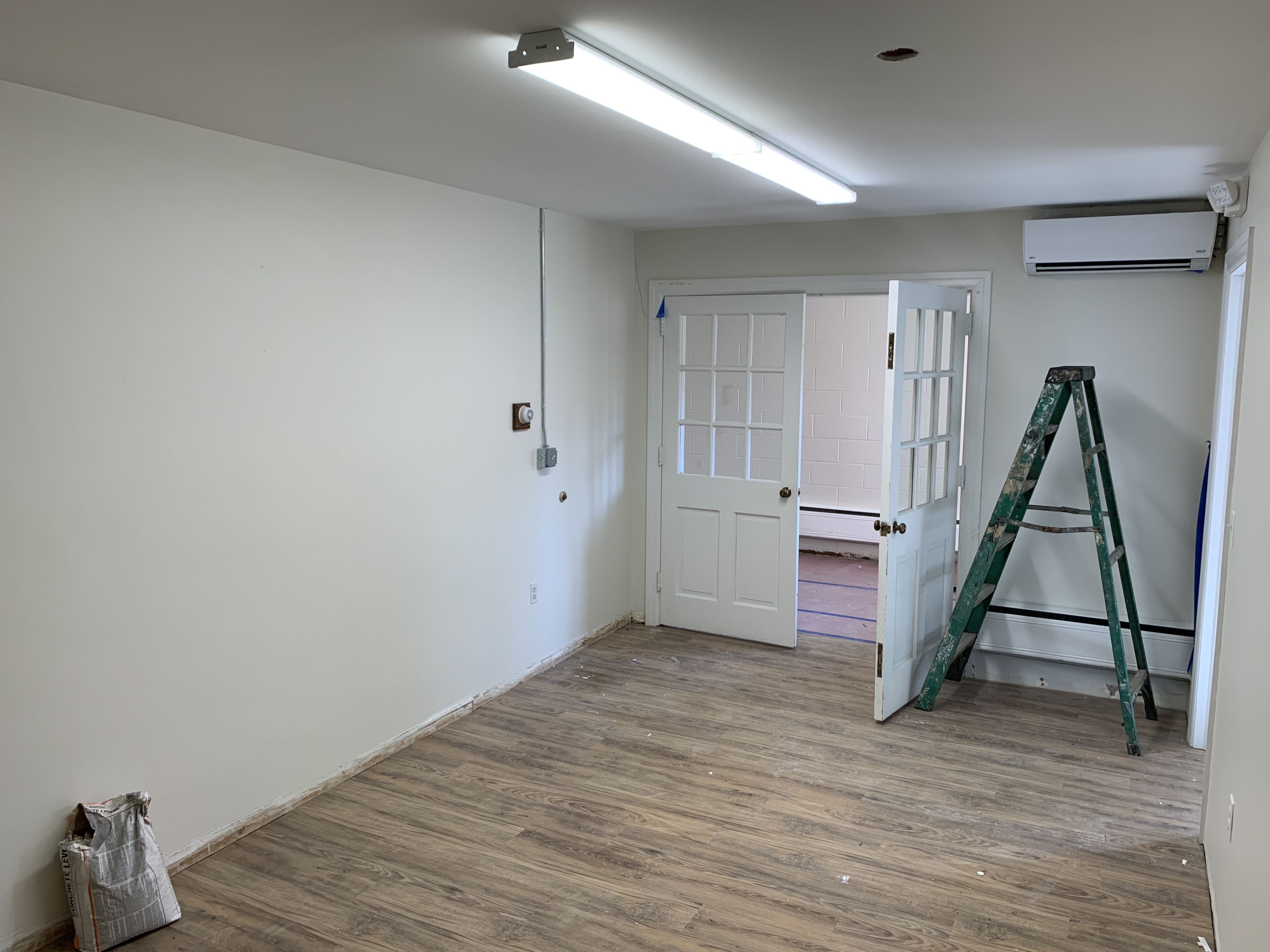 Flooring and recessed lighting have added to Keator Parlor. Painting is nearly complete on the walls and beautiful new trim.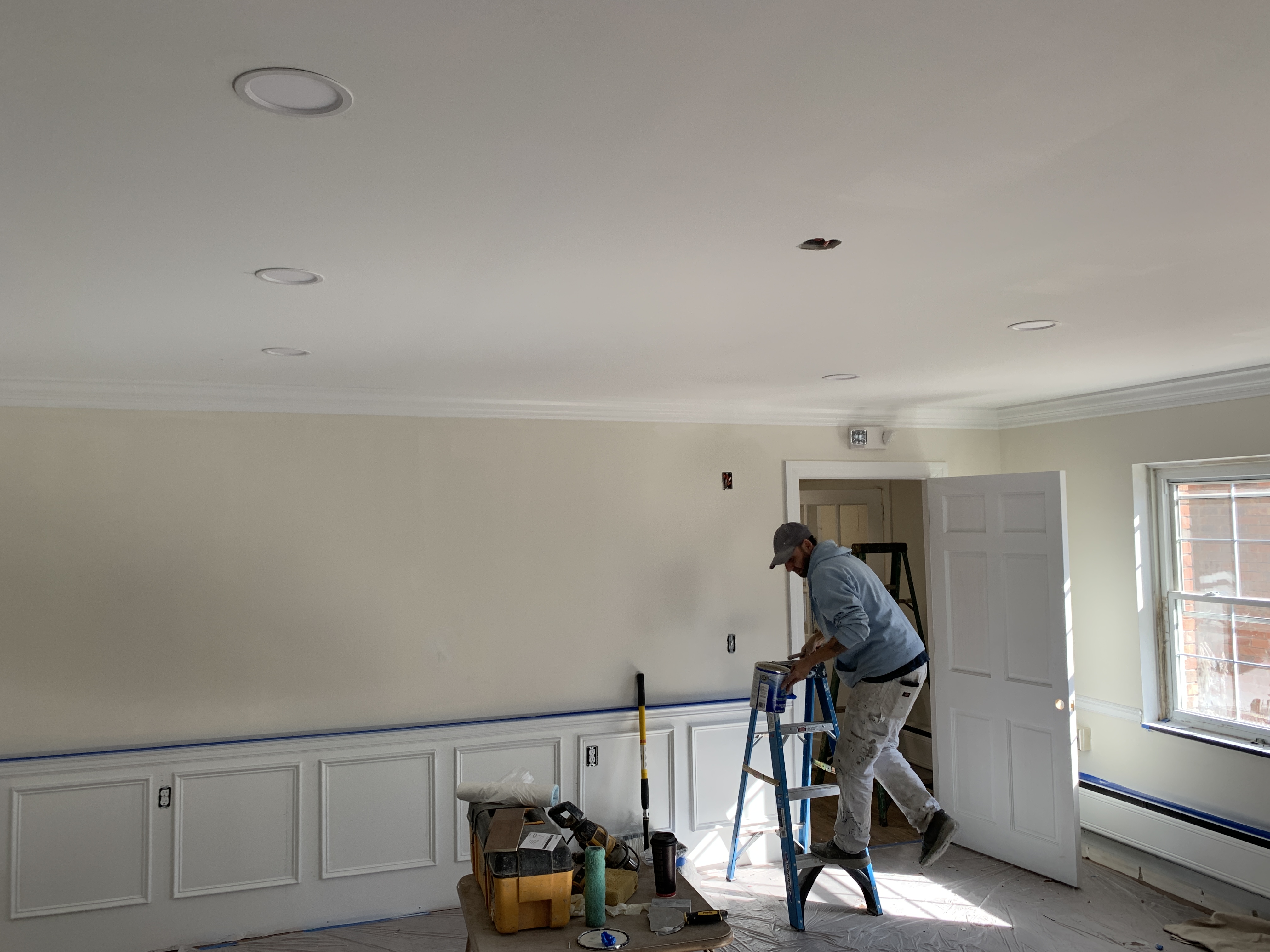 The Food Pantry has also received new flooring. Painting is well underway in this space too.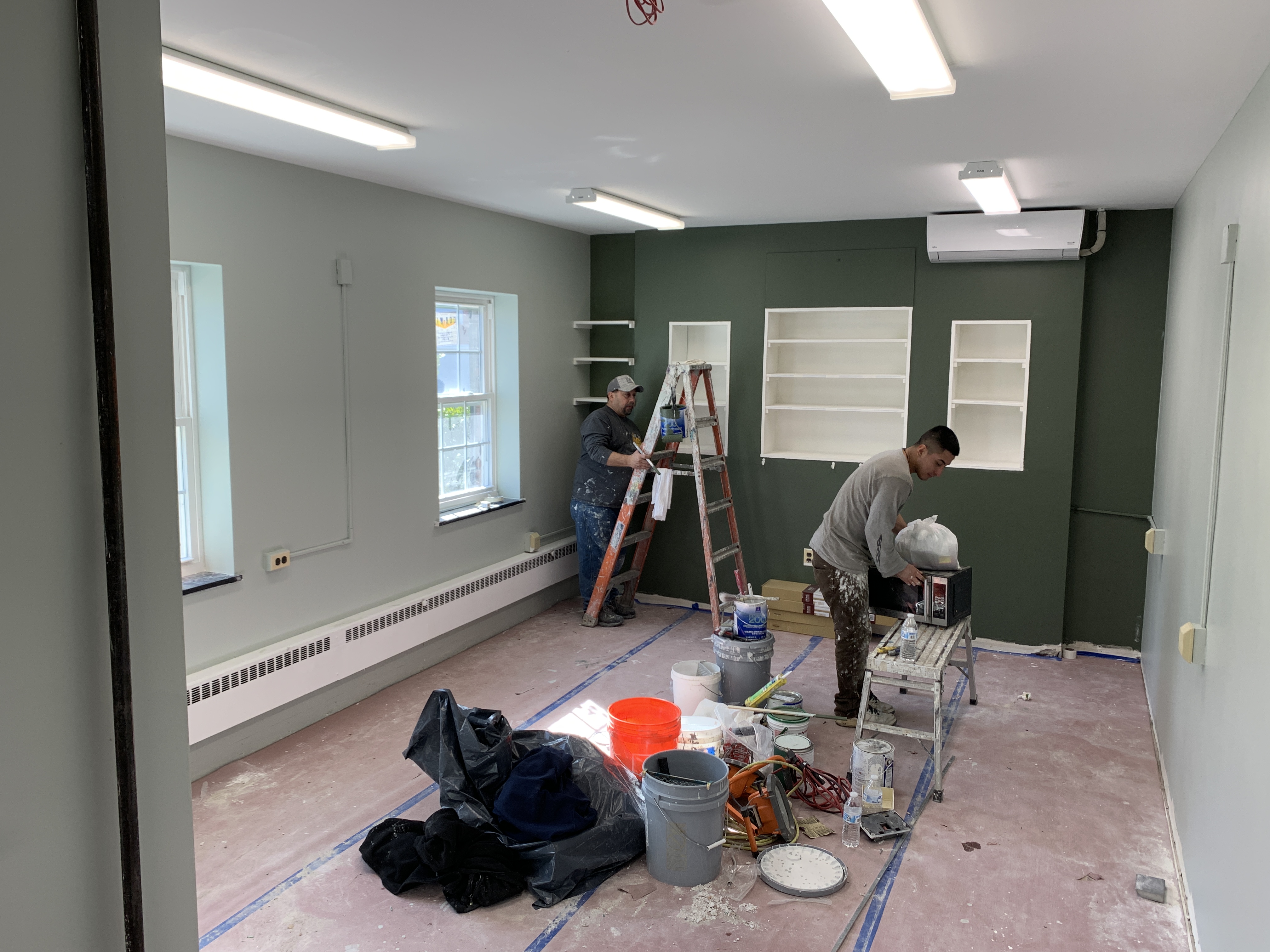 UPDATE - February 14, 2020
A lot of progress has happened over the last 10 days. The drywall work is done in Keator Parlor and the Food Pantry. An initial coat of primer has been applied to all surfaces in these spaces and the kitchen, too.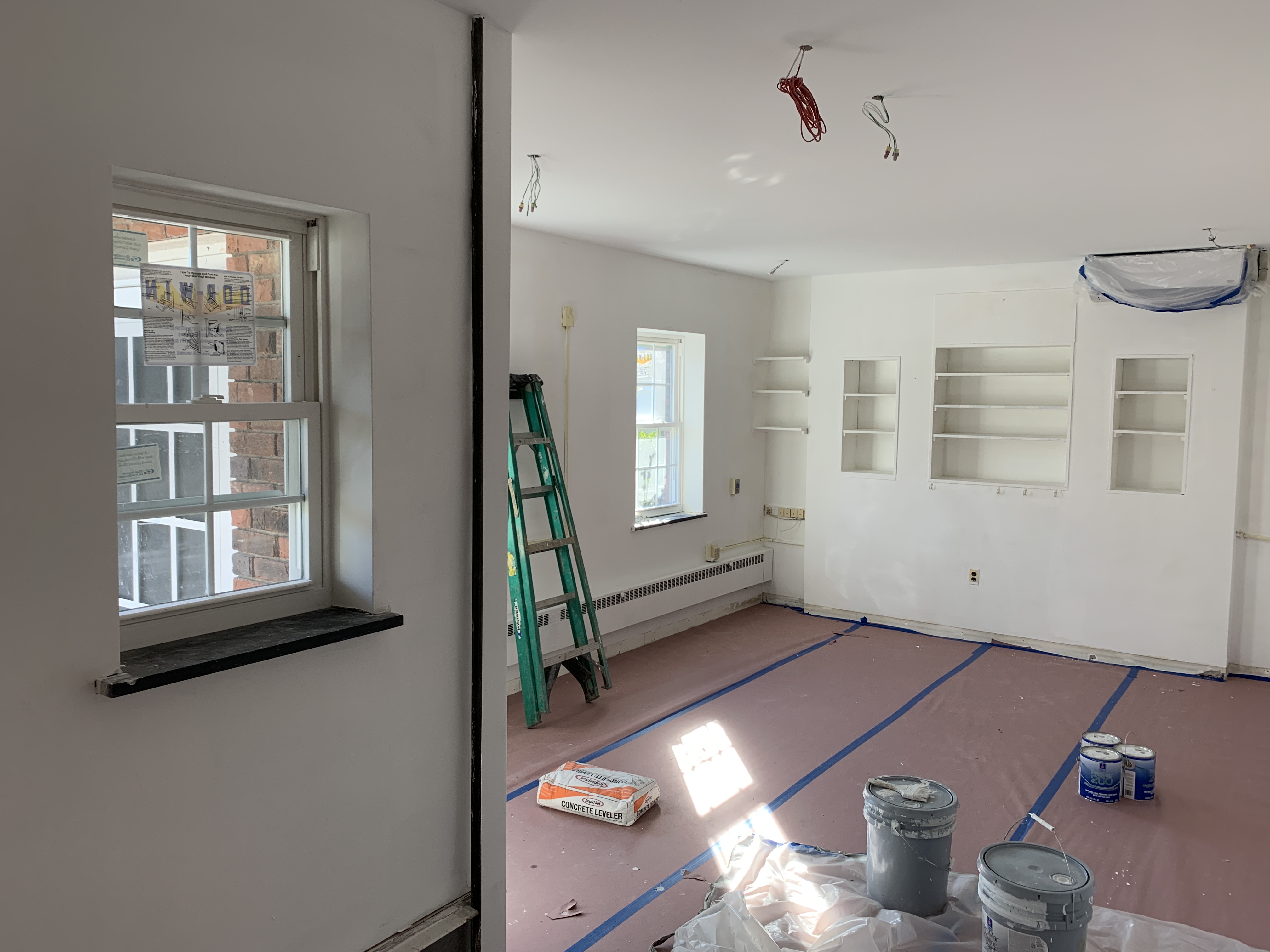 Flooring has been installed in the newly added Food Pantry storage room.
Beautiful moulding and trim have been added to Keator Parlor.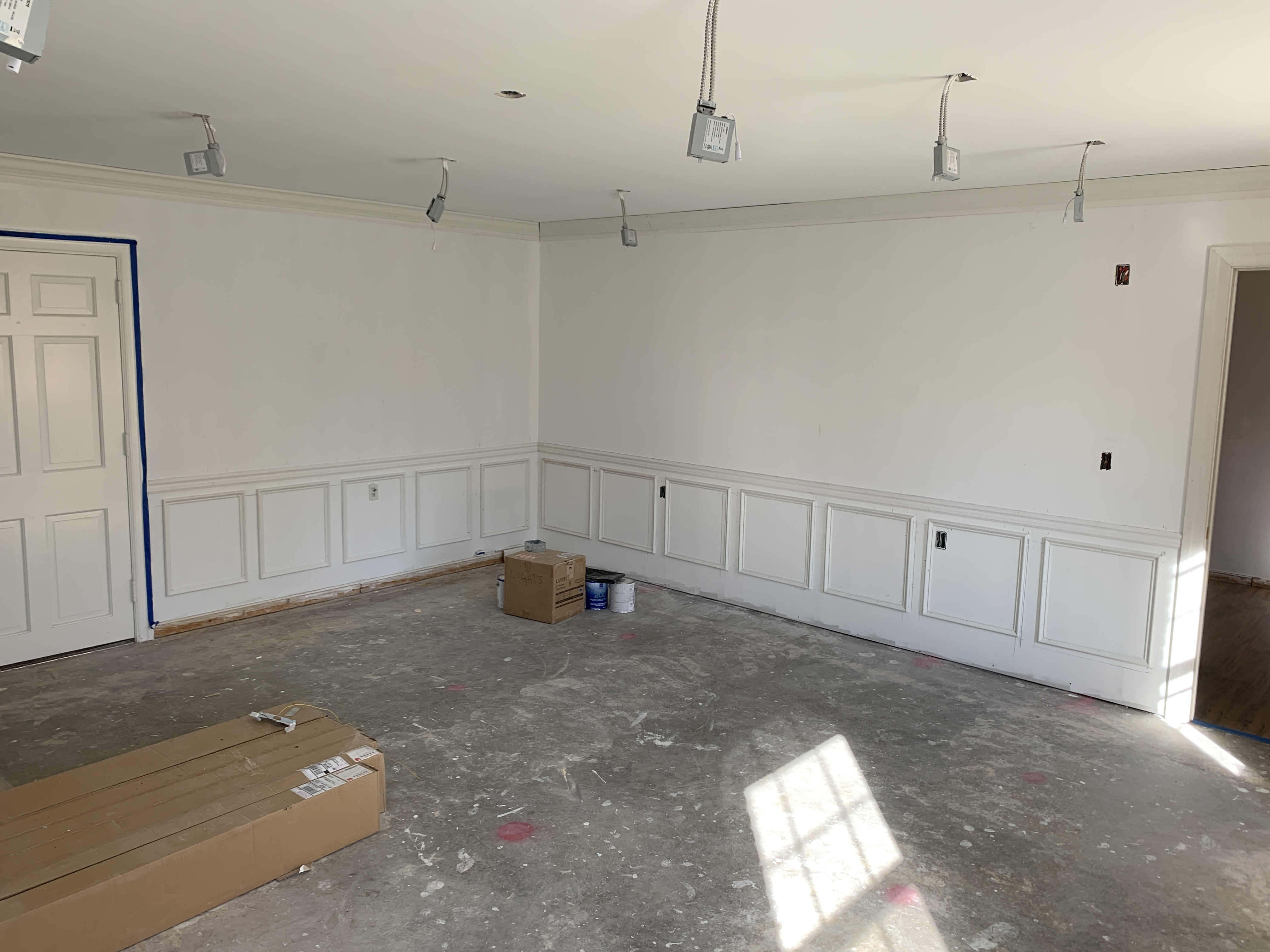 Floor leveling compound has been added to the kitchen to make it ready for flooring. A new row of the tile has already been installed.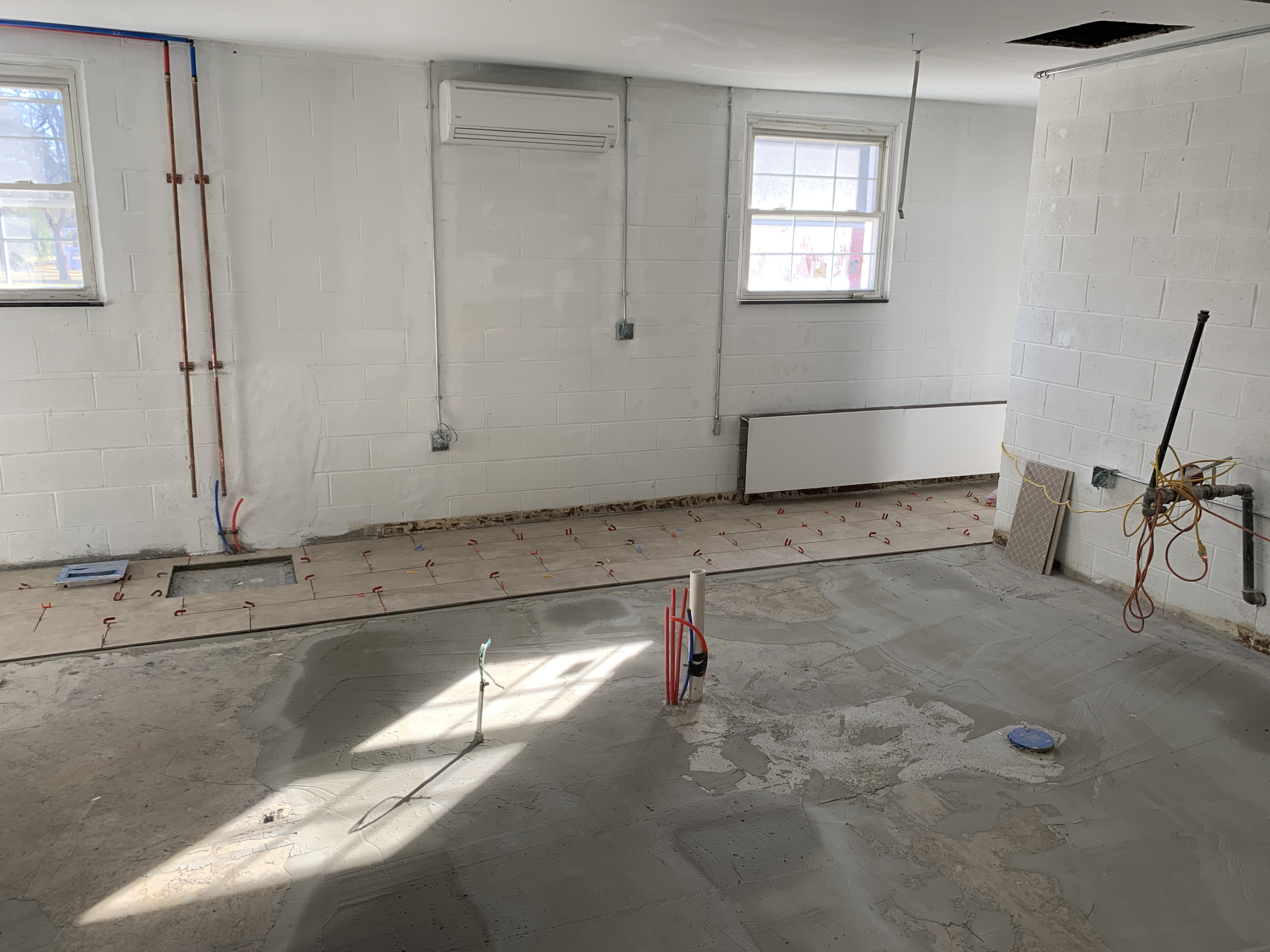 UPDATE - February 3, 2020
Constructions efforts continue in the kitchen, Keator Parlor, and the Food Pantry.
New concrete is curing around brand new plumbing and floor drains that have been installed. An AC system has also been installed to cool the kitchen, parlor and pantry.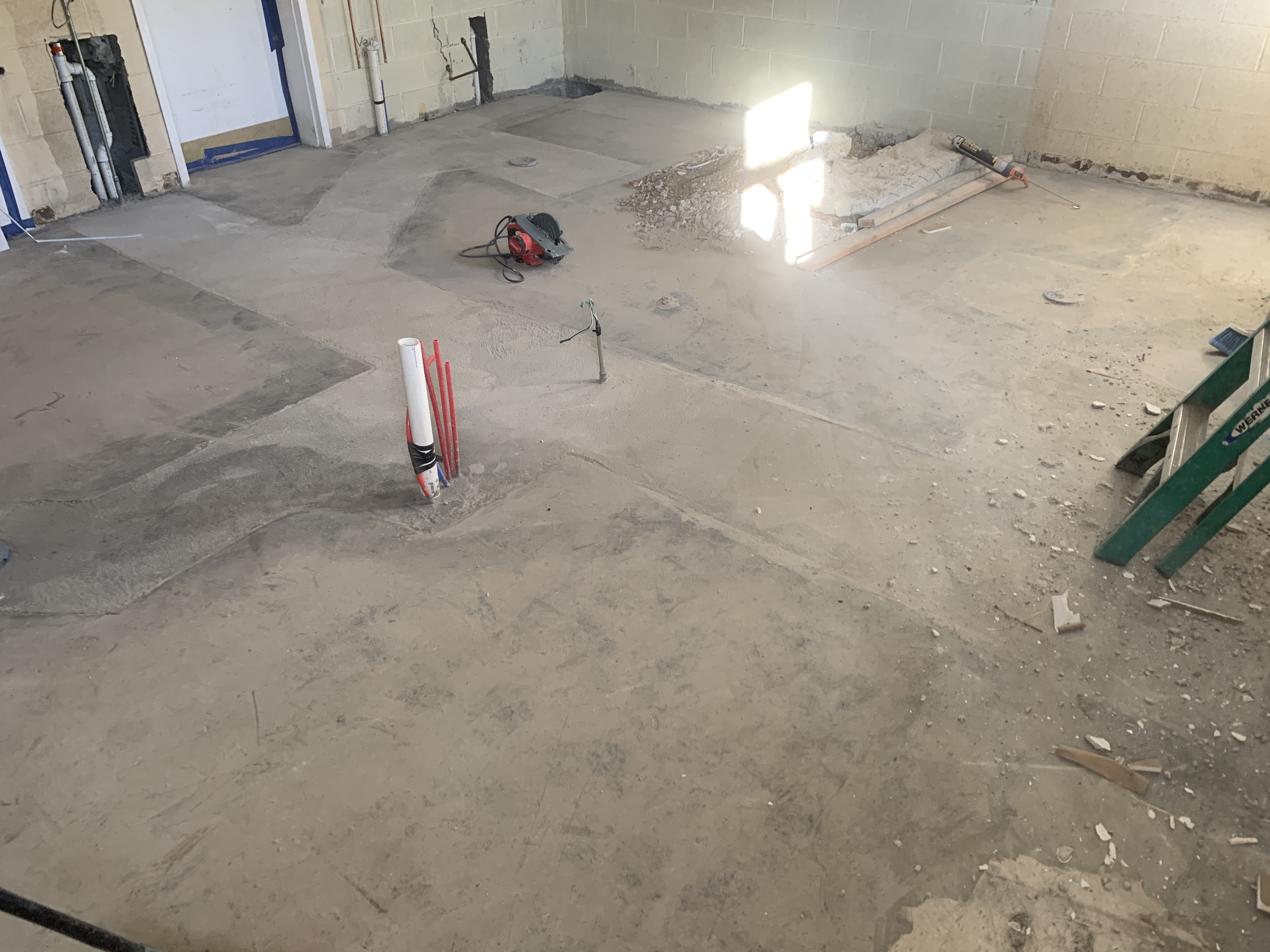 New drywall has been installed in Keator Parlor and the newly created Food Pantry storage area.
A new doorway will provide easy indoor access to the Food Pantry client service area. Drywall has been installed in this area as well.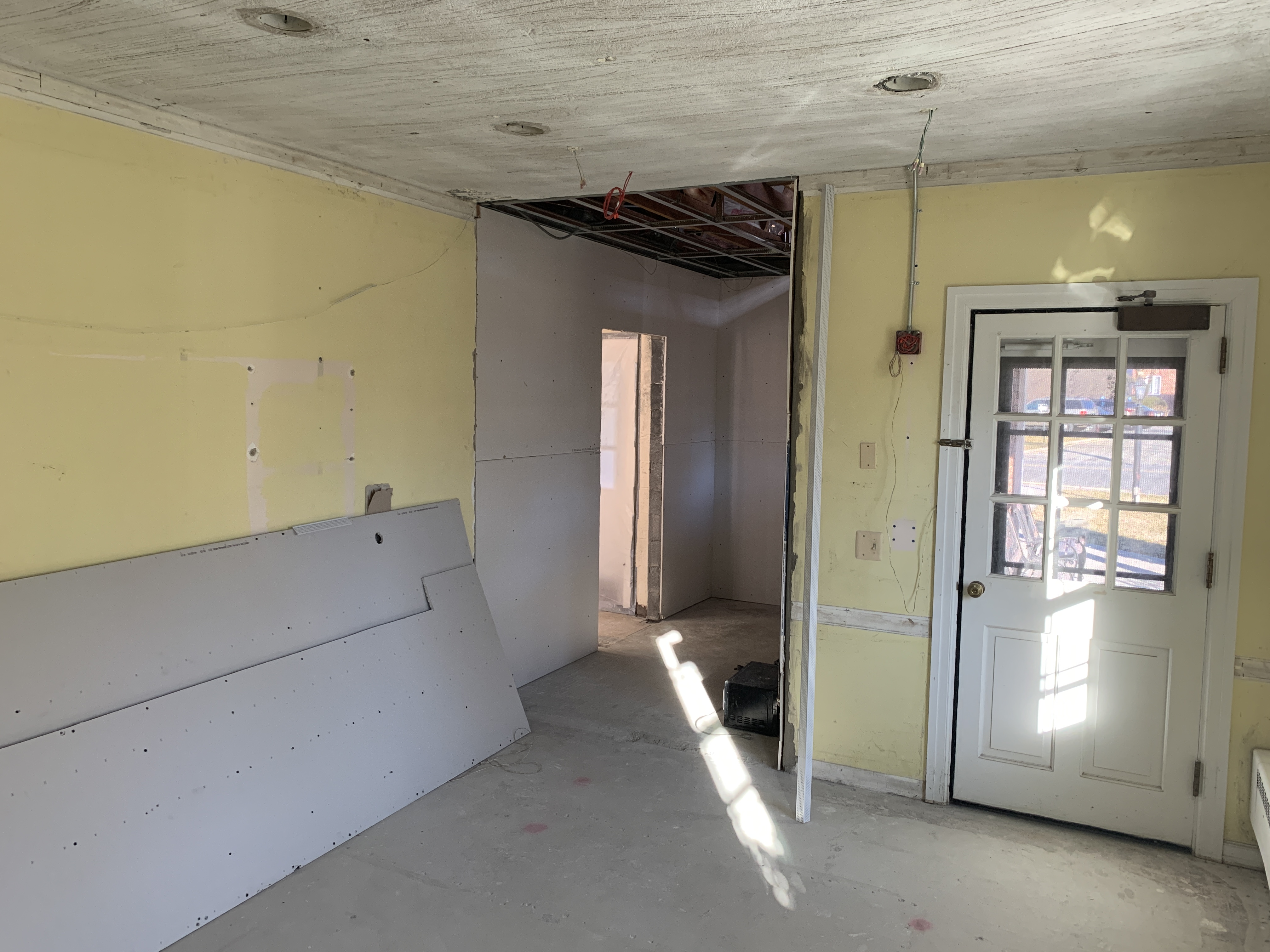 UPDATE - January 29, 2020
Work is well underway on the Kitchen, Keator Parlor, and the Food Pantry. Abatement began in January, and construction has been ongoing since then. The kitchen has seen significant changes. The floor has been opened up and new plumbing lines installed. Doorways have been closed and others opened up. New electrical connections are being run throughout.
Keator Parlor now has a new wall to create much needed Food Pantry storage. New access has been created to the Food Pantry client service area as well.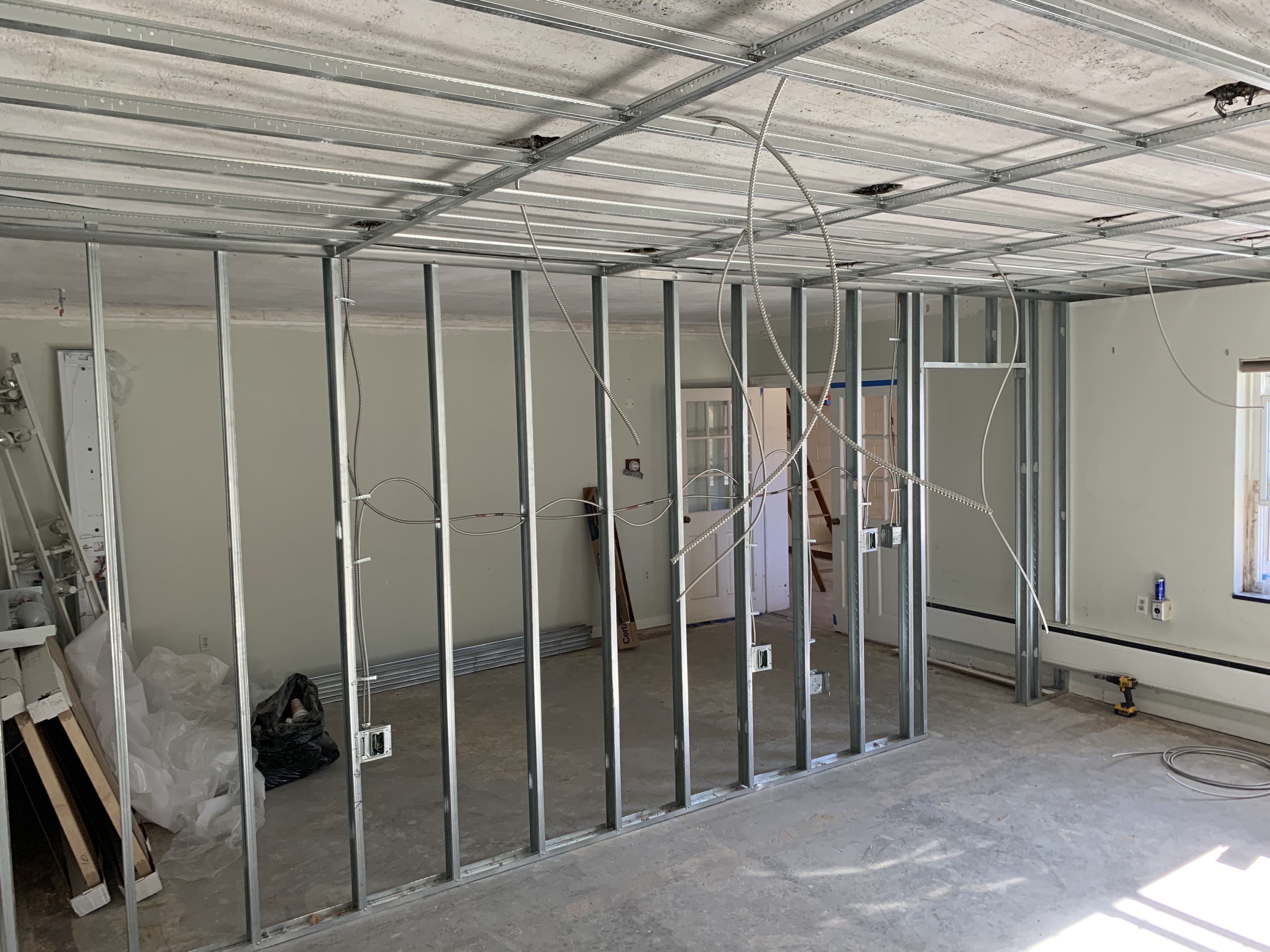 Check back for periodic updates on these project and more.