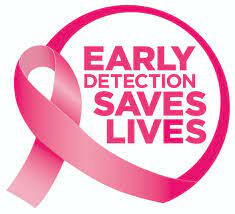 Thursday, October 06, 2022
,
6:00 PM - 8:00 PM
Location: Friendship Hall, 525 Newark Pompton Turnpike, Pompton Plains, NJ US 07444
Cost: $8.00
Thursday October 6th at 6 PM in Friendship Hall
A program is being offered to educate women and men on the importance of early breast cancer detection and treatment. Dr. Margaret Sacco from Chilton Hospital, who specializes in this topic, will join us on Thursday, October 6th at 6:00 PM in Friendship Hall. Though the majority of people diagnosed with breast cancer are women, this year an estimated 2700 men will also be diagnosed with breast cancer. All are welcome! Enjoy the program and a chicken dinner with savory sauce, noodles, green beans, rolls and dessert. Cost for dinner and the program will be $8.00 and tickets will be available on September 18th, 25th and October 2nd after each service in Friendship Hall and during the week in the church office. You can also register on the church website www.firstreformedchurch,com/events. Tickets must be purchased by October 4th.